You can read new and saved messages on the Messaging screen. The five most recent new messages also show on the Today screen until you have read them. Unless your account has been configured differently, messages are saved for up to 2 weeks.
When you receive a new message, it is displayed on the Today screen and on the Messaging screen.

Tap the message to read it.

To reply to a message, open it, add a message into the text box, and then tap Send.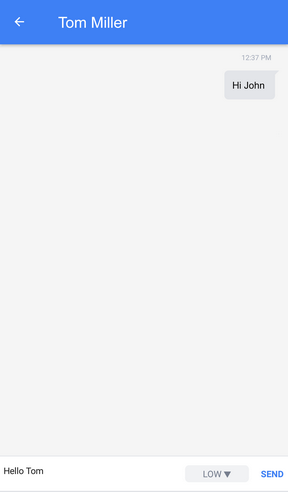 To create a new message:
Go to the Messaging screen.

Tap Create.

Tap the To field and start typing the name of the recipient. Select one of the suggested recipients. You can add more than one recipient. The recipient must be available in the list; you cannot create new contacts. If the recipient is not available in the list, contact your supervisor.

Type your message into the Enter message field.

Optionally, select a priority from the drop-down box next to the Send button.

Tap Send.