All violations affecting the currently selected scenario are listed in the Violations panel.
To open the Violations panel, click the Violations icon

in the upper right corner of the screen. The icon displays a number if there are current violations.
Additionally, you can open the Violations panel by clicking on a Violation icon

in the List panel, when viewing jobs, or in the Routes panel.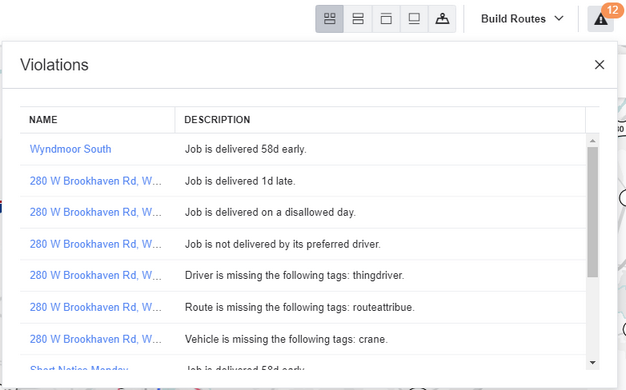 From the Violations panel you can click on a violation name to open the Edit Job dialog for the job that incurred the violation.