The Forms tab displays the Driver Form Templates associated with the job.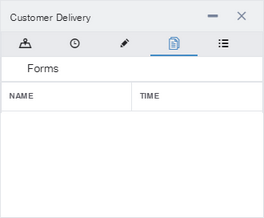 The top section of this tab lists all the Driver Form Templates that have been associated with this job's type. For each form template, you can click on the link to view the filled out template in a separate screen tab. This is only available if your account includes support for Driver Forms.
Note
You can also view the filled out templates using the Driver Forms screen in Verizon Connect® Fleet™.